What a Long Strange Trip It's Been
Joe Utterback bought Penny Lane with a business partner in 1971. The previous owners were Danny and Mary Francis Perganson, who launched the business in 1968.
The store had several locations, but stayed put for a while at 1004 W. Ash St.
"We sold beanbag chairs and waterbeds. We had a room full of pinball machines and we paid the rent with the money we got from the pinball machines," said Joe
Eventually we needed to expand so we moved from Ash Street to our current location, 2901 S. MacArthur Blvd., in 1983. Penny Lane continues to be a family affair, locally owned and operated....Awe Man That's Beautiful!!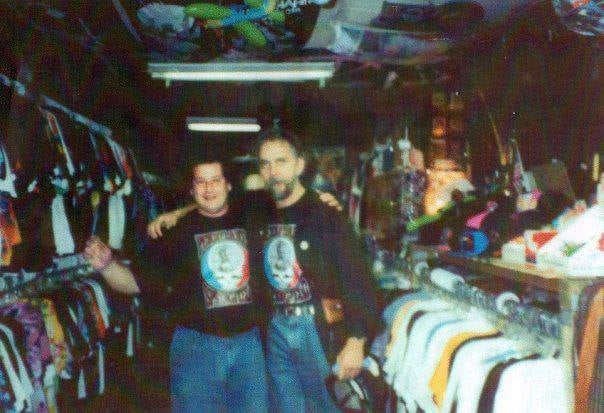 Tommy Chong!!
Tommy Chong in the store wearing a Penny Lane shirt with Harvey Utterback circa 1988!!!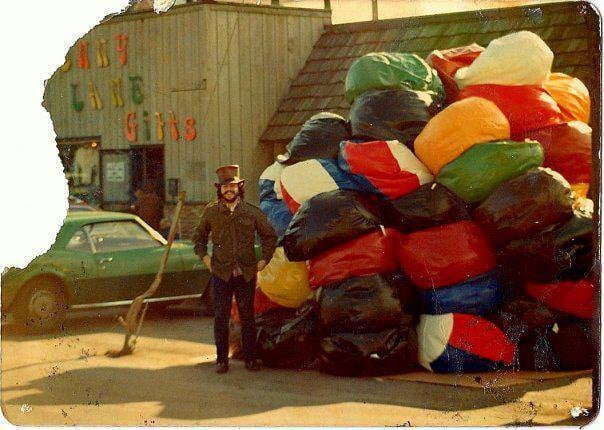 Big Joe!!
Big Joe Utterback, the one who started it all standing next to a mountain of bean bags cira 1973!!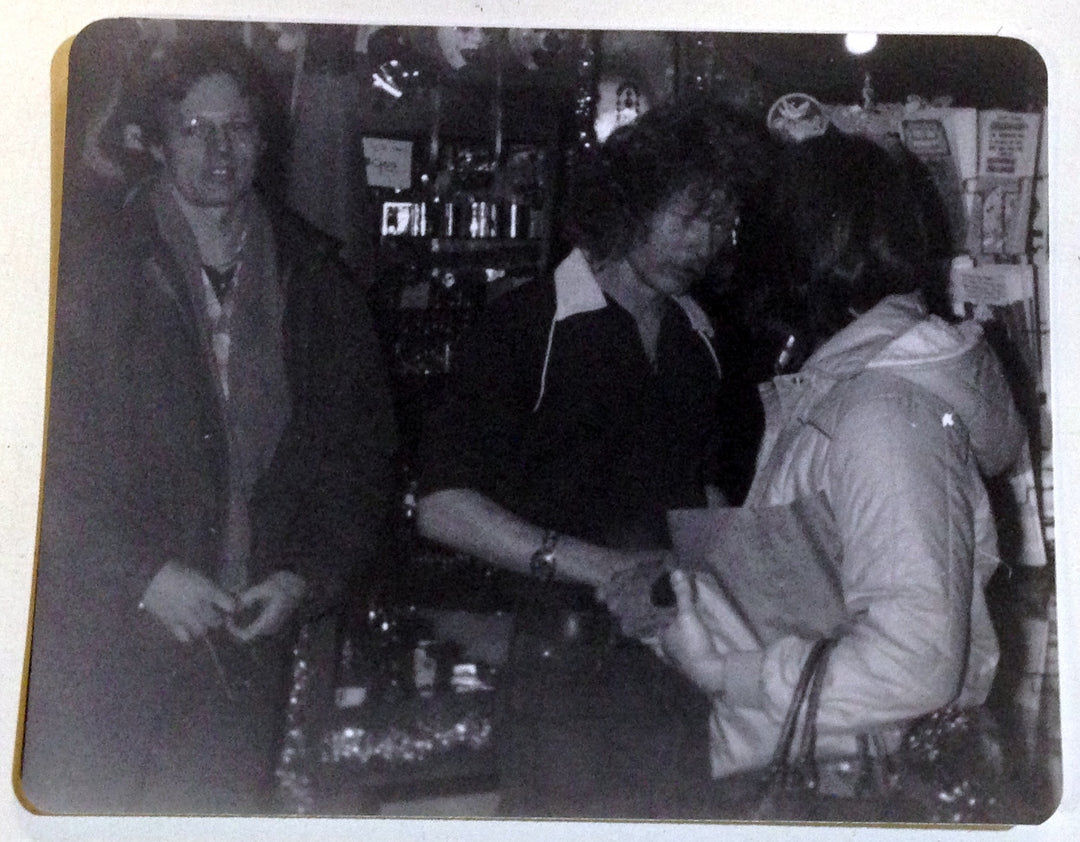 Aune Brothers!!
Marty & Kelly Aune in the store circa 1981!!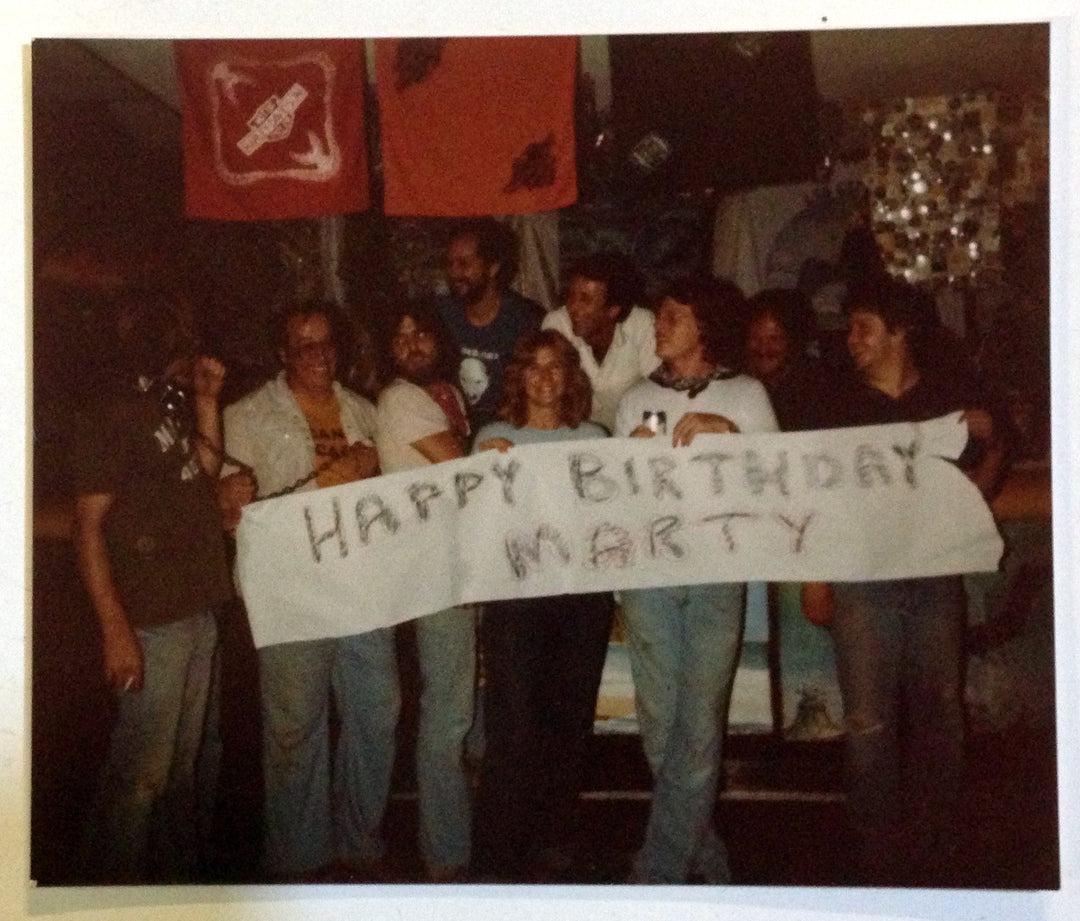 The Crew Circa 1982!!
Gary Thornton, Larry Easton, Joe Utterback, Paula Aune, Dominic Antonacci & Kelly Aune celebrating Marty Aune's Birthday In The Store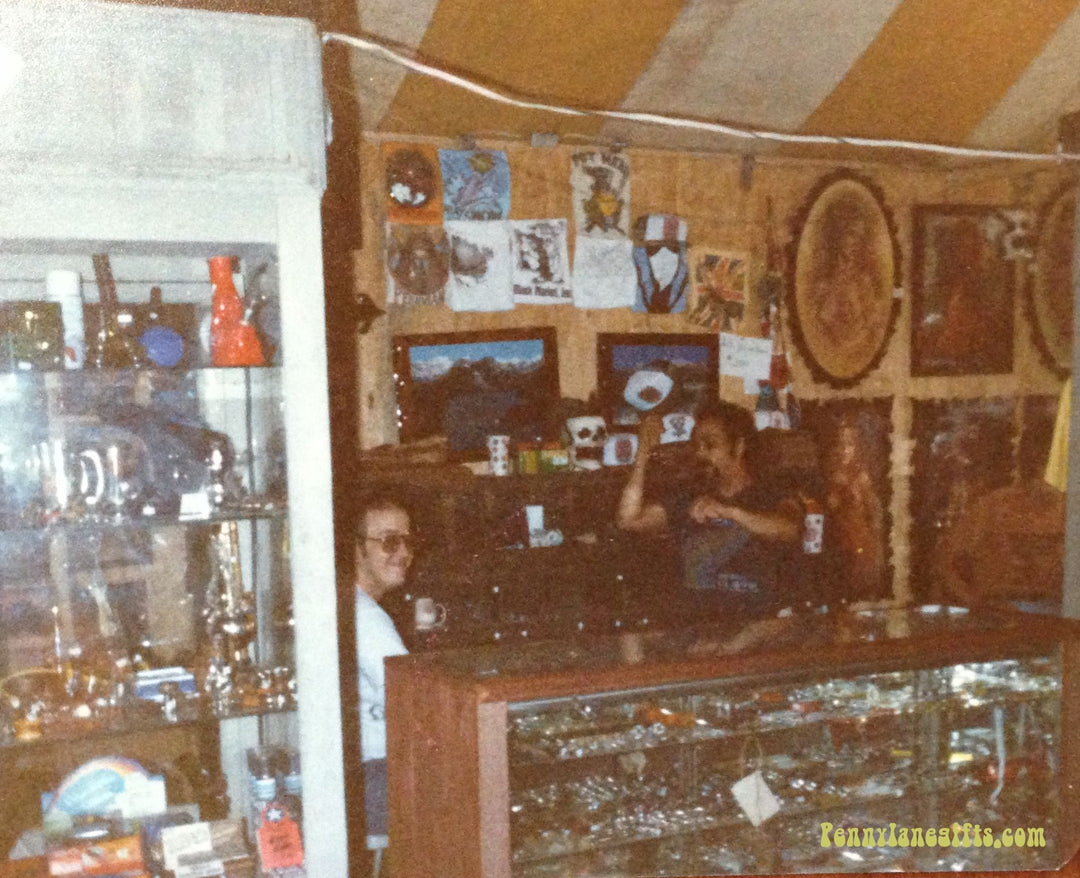 Illinois State Fair
Our Illinois State Fair Tent Circa 1980 with Larry Easton & Joe Utterback!!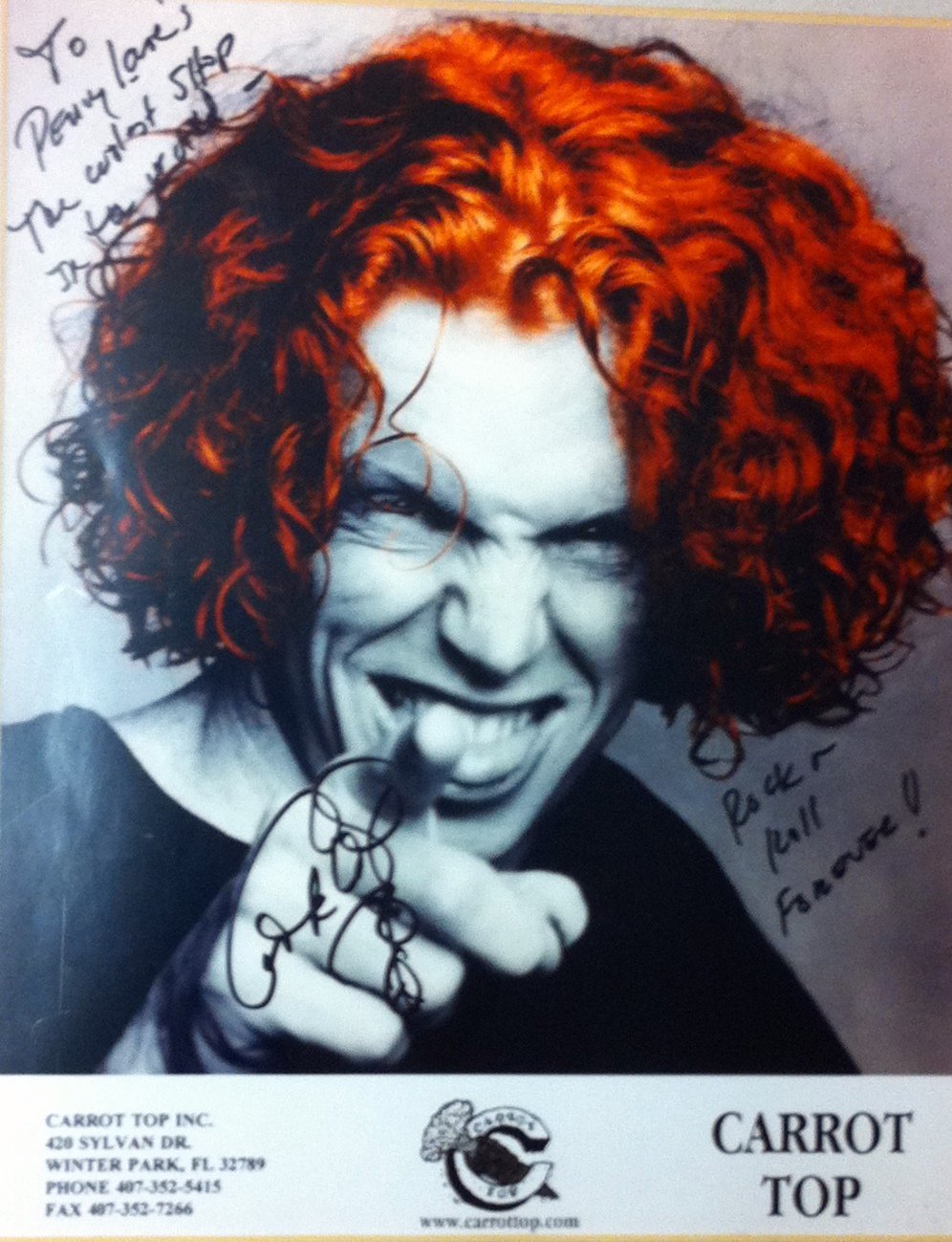 Carrot Top
Carrot Top Stopped By The Store Circa 2002 & Left Us This Autographed Pic!!